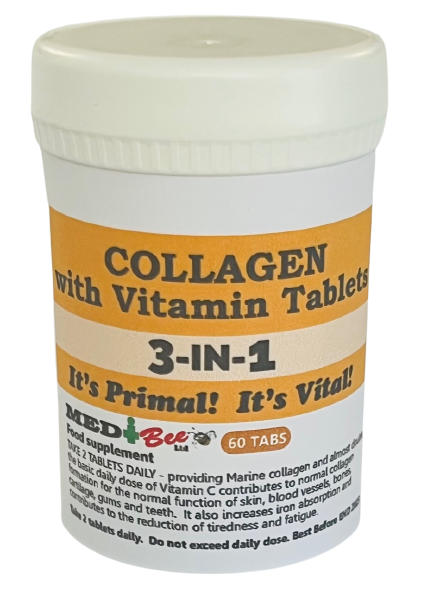 The label says it ALL.
Marine collagen, Vitamin C and Vitamin E
Nearly 80% of our cells are made up of collagen.
Vitamin C plays a vital role in the formation of our body collagen
Recommended 2 tablets daily
Priced for you to try and find the reason why!
Ingredients:
Hydrolysed Marine Collagen (Fish) 500mg, Vitamin C (as Ascorbic Acid) 100mg, Di Cal Phosphate powder 100mg, Microcrystalline Cellulose powder 90mg, Vitamin E 50% Spray dried powder 50mg, Magnesium Stearate 10mg, Silica 5mg.