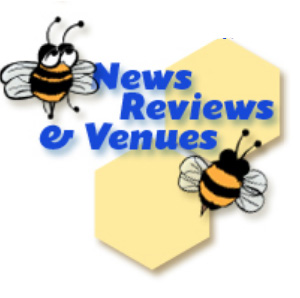 Click on BBKA logo above to visit their website

British Christmas Tree Growers Association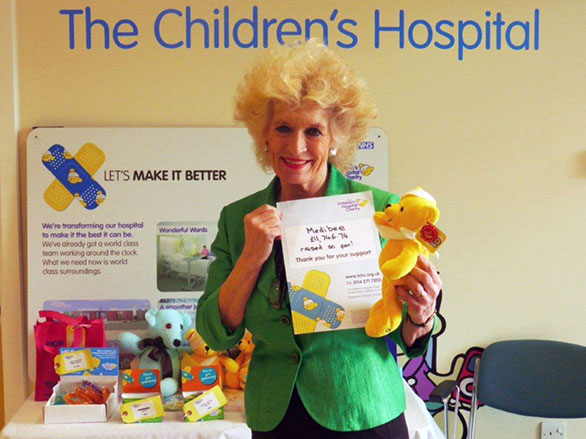 Gloria visited The Sheffield Children's Hospital Charity yesterday and received a Certificate of donation this year.
Gemma took charge of Gloria to show her how your generous donations will be spent as the New Wing progresses to welcome sick children from all over the United Kingdom.
Every penny given at Gloria's lectures is treated like gold dust – how can she repay you all??
Pick up the phone now – book your lecture on 01246 413809 – and let's carry
on helping this magnificent Charity!
BBC RADIO SHEFFIELD VISITED TROWAY HALL AND THE BEES 20.02.2014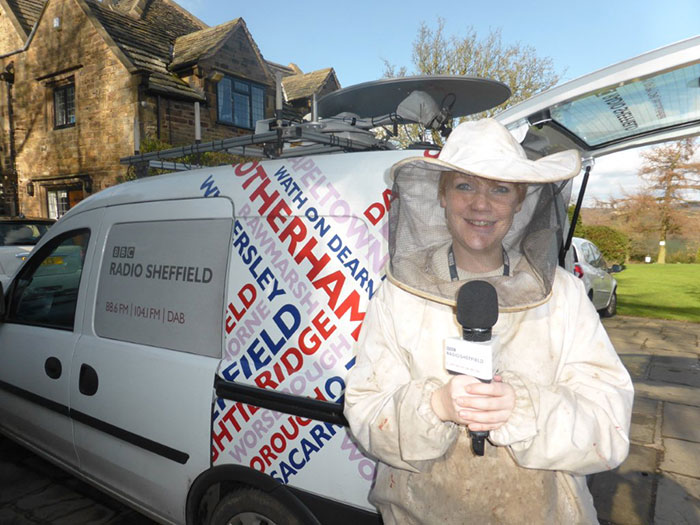 April is here and all our meadows and hedgerows are almost in full bloom, look at the upper meadow with dandelions and daisies - the first sips of nectar and pollen collection to kick start all the hives for this new year.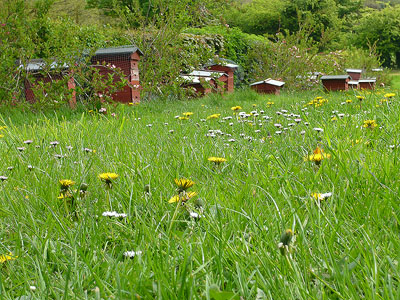 Medibee visits Sheffield Children's Hospital and creates a buzz.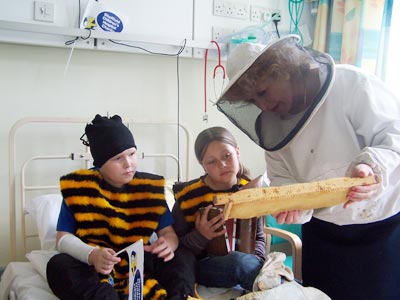 Last week the wards at Sheffield Children's Hospital were turned into a big, big, big beehive. The kids loved it but not more than we did at MediBee.
Remember that MediBee's lecture fees go straight to the Sheffield Children's Hospital.
Please phone for your nearest retail outlets supplying MediBee products on 01246 292425 or order securely online.